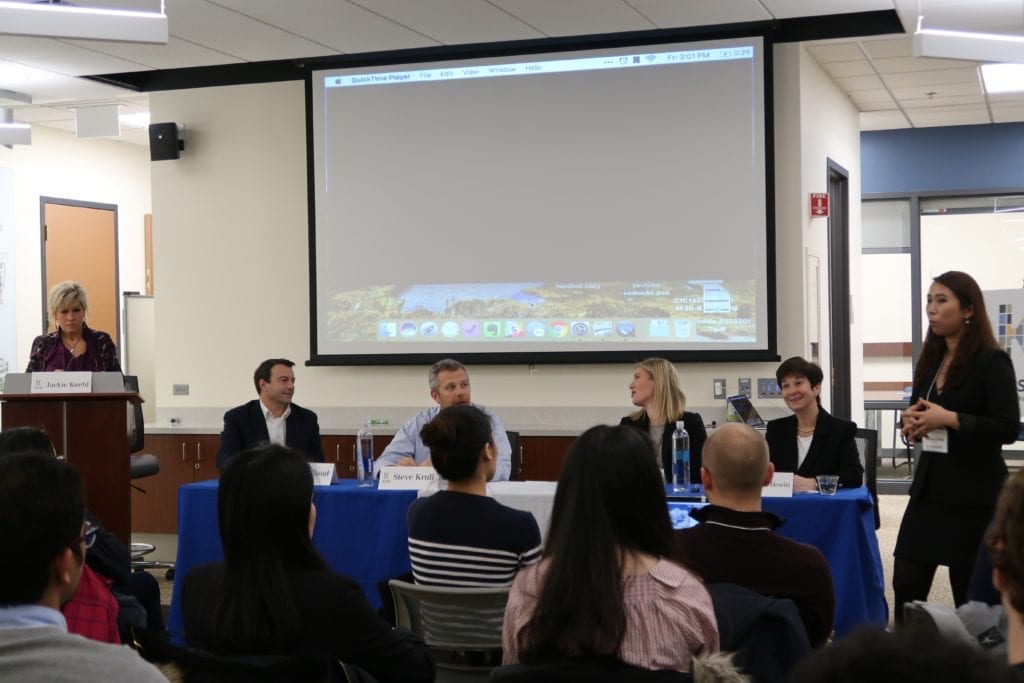 The Kellstadt Marketing Group staged another fabulous event for students and alumni on Friday February 24 at DePaul's Coleman Entrepreneurship Center in Chicago.
The topics discussed by the power panel of marketers were Marketing Automation, SEO, Content Marketing, Social Media, mobile marketing and last, but not least, careers in digital marketing.
About the panel.
Anna Gong, President of KMG, produced the event.
Register for KMG's 9th Annual Marketing Symposium – #TellaStory