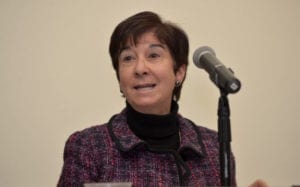 Chicago AMA launched its new MarTech SIG (Special Interest Group) Thursday evening, April 6, 2017 at TangoCode in the West loop.
The theme of the session was "Understanding end-to-end Marketing Technology Enablement", the first of four MarTech SIGS to be conducted this year.
The group of over 20 attendees was led by Marianne Hewitt, Growth Strategist and Marketing Technologist with The Growth Strategy Group.  Marketers' budgets and priorities for 2017 were presented, MarTech was defined and its scope was discussed and, most importantly, the group was surveyed for preferred topics in the 3 remaining SIGS in 2017.
Attendees overwhelmingly selected
Customer Experience
Analytics
Content Marketing and
Marketing Technologies
as the highest priority topics of interest for future meetings.
The date for the next SIG will be announced shortly and will be held during May or June.
Chicago AMA introduced Charley Orwig as Director of SIGs at this event.