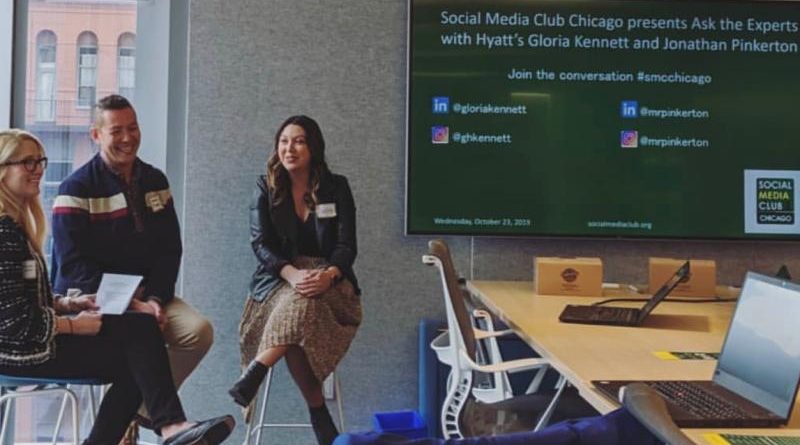 Hyatt Hotels Corporation welcomed the Chicago Chapter of the Social Media Club on October 23rd.  Caroline Jones, Executive Director of SMC, moderated an insightful panel discussion with Gloria Kennett and Jonathan Pinkerton both of Hyatt.
The topic:  role of social media and influencers to excite consumers about Hyatt properties by articulating an experience at a luxury property that will move them to make a reservation at that property!
Thank you Gloria and Jonathan for your hospitality as well as sharing the inside scoop on techniques for driving reservations.