The Financial Communication Society returned to Philadelphia with a presentation and panel discussion on "How Financial Marketers Get Content Right". The event on April 2 was not only held in a historic and apropos venue, The Philadelphia Inquirer, but attended by financial marketers from Chicago to New York.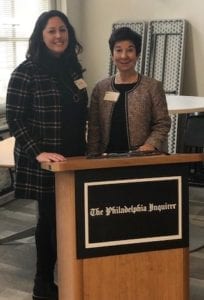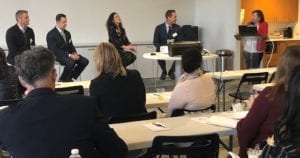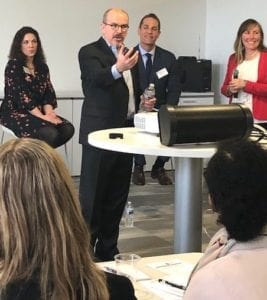 The panelists, Rusty Rahmer, Ed Nini, Cynthia St. Pierre, Justin Poser were led by Erin Arvedlund who moderated. Some key themes:
the types of content being consumed continue to change and expand and require more resources to deliver
the importance of a comprehensive program brief that include goals, benefits and metrics that span the buyer's journey from brand awareness to marketing qualified leads to closed transactions and retention
best practices for driving home corporate messaging in the context of local markets
the shift to product promotion from thought leadership
marketing ETFs on a shoe string.
Thank you Kevin Windorf and Rachel Block for a high quality discussion.